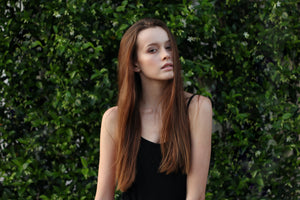 CBD for Skincare: How CBD Helps To Beautify Your Skin.
Candles, chocolates, clothing, and many other products have CBD, and they work to stimulate the body. CBD topicals such as creams, lotions, and balms are also popular choices for skincare. Are all the skincare CBD products worth the hype? To know this, we dig deep into skincare products, how they work, and the results. Read on to know more!
CBD and how it works for a beautiful look
CBD or cannabidiol is a naturally occurring component of the hemp plant. Cannabis, marijuana, or hemp contain a high amount of CBD and numerous other cannabinoids. As you consume CBD, it enters the bloodstream and reacts with the receptors in the brain. This activity stimulates the production of hormones and enzymes that improve organ function, and you feel energized, stimulated, and positively changed! THC is another cannabinoid in the hemp plant, but it has psychoactive effects and is not allowed in any product. The federal law permits only 0.3% of THC in any hemp product, and skincare is safe as you will not feel high if the beauty items contain THC.
Swallowing, smoking, inhaling, or applying CBD on the skin is impactful as in each of these ways, the consumer engages an organ to absorb CBD to allow it to reach the bloodstream. The result of regular use means the repair of organ function, which leads to better moods and energy. This may mean some good news for your skin as our health and happiness impact the way our skin looks!
CBD Industry and products to beautify skin
The CBD cosmetic industry of the world is valued in millions of dollars, and the United States is leading the way! The growth in this market is estimated to grow up to $1.7 billion by 2025. So brace yourself as you are about to see more and more of CBD in all your cosmetics, from lipsticks, hair gels, and mascara to creams, night lotions, and face wipes!
There is less research on the effects and benefits of CBD, but we know that it reduces inflammation and anxiety. For your skin, it offers a different set of benefits that will be visible to others too! Presently you can find the following skin products rich in CBD:
CBD face masks,

CBD face wash,

Lotion with CBD,

Lip balms,

CBD face cream,

CBD Oil for face glow,

CBD serum,

CBD face wipes and

Massage creams.
All these products and many more are available in the American market to add to your young looks while giving you energy and positivity!
A study on cannabidiol for skin shows numerous benefits of CBD, and you can significantly improve the way you look with consistent use. Jeanette Jacknin, a dermatologist, specializing in topical cannabinoids, said CBD could help skin look more radiant and youthful as it interacts with the endocannabinoid system in the human brain.
Why should you use CBD products for beautiful skin?
CBD products for skin are magical for people who have underlying issues due to which their skin lacks glow. Health shows on the skin as it appears hydrated, smooth, and glowing when you are in perfect health. Ever felt swollen, dull, and lackluster when you don't feel good? That is because our skin mirrors how our organs behave! CBD products for skin can be a good way to correct the underlying issue, but starting from the outermost layer, going deep inside, and working!
Regular use of topical cannabidiol will result in repair work of various body organs, and the healthy function will result in healthier, hydrated skin!
CBD can help with the following skin issues as well:
Eczema, psoriasis,

Dry patches,

Combination skin,

Skin sores,

Swelling,

Open pores and acne,

Oil build-up and skin glow.
Anti-aging, acne, and other issues
Whatever conditions may be, our face and skin give off the first signs of stress or contentment. Nowadays, people work day in and day out, and then their sleep cycle is irregular, which leads to more issues. Our bodies absorb the negativity, and there is a lack of care, which turns us into lifeless and expressionless individuals with poor skin quality!
CBD works gently and naturally to heal the various body systems. Several pieces of research show that cannabidiol works to improve insomnia, anxiety, inflammation, and even childhood epilepsy. With a small amount of CBD daily, you can gradually improve all these conditions, and the skin looks ravishing automatically!
Wrinkles and acne are a sign of worry and improper function of organs. It is no surprise that CBD, being a plant-based substance, is full of antioxidants. This cannabinoid counteracts free-radical damage and reduces inflammation significantly. With an anti-aging CBD cream, you can be on your way to a more youthful, fresh, and appealing look!
How to find the best CBD skincare products?
There are many CBD products in the market, and it is hard to decide which one is best for you! Every user must ensure that they use the best CBD skincare products to long-lasting and resilient results. Here are a few checks that will get you closer to the best quality CBD skincare products in the United States:
Laboratory-tested products with the label of the number of cannabinoids in the product. The product must read 'Cannabidiol' instead of hemp, oil, hemp seed extract, or cannabis extract!





Since the FDA does not regulate the CBD industry, irregular vendors or subpar products can circulate the market. You must steer clear of companies that make false claims and associate unhealthy and fast results with the product. All-natural substances, including CBD, require consistent use and purity to show results.





Stable packaging means that the contents are packed for freshness.  Good manufacturers will ensure the freshness and purity of the CBD products by packing them in GMP-compliant packs.
Some brands advertise their products as full-spectrum, broad-spectrum, or CBD isolate. You must know what each one means. CBD isolates are pure CBD without any other component from the hemp plant is not there.
Full-Spectrum CBD includes an array of cannabinoids, terpenes, and other minor components of the hemp plant. THC, CBG, and CBN are some of the important cannabinoids found in full-spectrum products.
Broad-Spectrum means no trace amounts of THC with less than 0.3% of this psychoactive cannabinoid in the product!
Conclusion
CBD is a magical natural compound as it interacts with the endocannabinoid system in the human brain and improves body functions. Our skin is the biggest organ and gives away signs of anxiety, stress, and other health issues. You can use creative and impactful CBD products to benefit from this natural substance for a glowing and healthy look.
Be sure to select the right products that suit your needs and conditions. Due to subpar products and unreliable vendors in the market, you must select the right supplier for you!
---