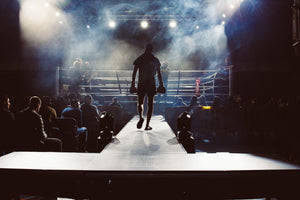 CBD For Athletes: Famous Athletes Who Endorse CBD
Athletes are an inspiration on their own. An epitome of success. Leaders of the fitness evolution!
But what we fail to realize is that their accomplishments and prestige comes with a price. Behind the seemingly success stories, lies a great deal of sacrifices, hardships, and pains.
One way to quell all their troubles is resorting to the use of CBD. Thanks to its rejuvenating powers that truly make a difference.
Sportsmen and women have joined the CBD bandwagon not only as ardent users but also influencers to spread the gospel of this Nature's most precious treasure. A lot of them have started their own ventures or joined hands to endorse renowned CBD brands. This ultimately translates into more sales, increased revenue and better growth of the global CBD industry.
Is CBD Legalized for Athletes?
CBD is not just safe or efficient for athletes, rather it is absolutely legal to use. Following the U.S. Farm Bill passed in 2018, World Anti-Doping Agency (WADA) and the U.S. Anti-doping Agency (USADA) both removed CBD from their list of prohibited substances.
A Statement released by WADA said "all natural and synthetic cannabinoids like hashish or marijuana are banned except for CBD (cannabidiol)". Therefore, athletes from all domains and backgrounds can tap on the benefits of CBD as a means to achieve fitness goals, recover and improve performance during both training and matches. However, despite being legal at the Federal Level, a lot of sports categories have drafted their own regulations to ban its use.
Why do Athletes use CBD Oil?
Stumbles, slips, collisions, surgeries, injuries, cramps, fractures are an inevitable part of an athletic life. And when you get tired of swallowing down dozens of synthetic pills or syrups, it's time you turn to nature!
CBD is one such natural remedy that is extraordinarily beneficial for human use, given its impact on the Endocannabinoid System. The best part is, unlike other cannabinoids like THC, it is 100% non-psychoactive and non-addictive. As such there is no significant health hazard or risk associated with its use.
Whether it's a regular training day or the eve of the grand competition, having it promises the following physical and mental benefits:
Supports Digestive System

Eases Gastrointestinal troubles

Enhances Mood

Increases Focus, Concentration and Productivity

Promotes Relaxation

Balances the Body's Natural Systems

Relieves Muscles and Joints

Aids Appetite Control

Effective Weight Management Tool

Fights Fatigue

Alleviates Nervousness
Five Famous Athletes Who Use CBD
Revered sports stars from all over the world deem CBD as the star ingredient of their everyday wellness and fitness routine. Here we have shared the five most imminent sports personalities. Keep reading to discover the wonders it has brought into their life.
1) Ben Franks
One of the world's finest rugby players, Ben Franks has to his credit two World Cup Winner titles and 50 Caps for the All Blacks. Franks became an ardent CBD enthusiast as a stamina and performance enhancer, far before it became mainstream. Today he is the spearhead of the world's greatest CBD movements, "Impact Sports CBD" aimed at increasing its acceptance in the sporting industry. He believes that CBD is an unbeatable way to attain professional development and sportsmanship.
2) Megan Rapinoe
The feminist symbol of the soccer world, Rapinoe needs no introduction. From partaking in the FIFA U-19 Women's World Championship in 2004 to brilliantly paving the way for the US Team to win Olympic Gold in 2012 and Global Champions in the 2019 FIFA Women's World Cup, she has done it all. But what lies behind such marvelous success? Rapinoe credits a large part of her wellbeing and success to CBD. She is always on the frontline of CBD awareness and has pledged to show its greatness and glory to the world in a whole new light.
3) Eddie Hall
When we tell you that the World's Strongest Man also supports the use of CBD, it means that there is definitely something about it. Hall has actively voiced out his relentless support for the substance's professional use in sports. He has dedicated numerous campaigns to address misinformation and eradicate the misperceptions surrounding the substance's non-psychoactive nature. Doing so, he hopes to bring its true potential into the spotlight. Rest assured, Hall is a living example of the miracles CBD can do for an athlete's physique and physiology.
4) Mike Tyson
The world's undisputed heavyweight champion, Mike has been an advocate of hemp as far back as the late 1980's. He vouches CBD is that Holy Grail for his woes and has been tirelessly working to normalize its use for professional and recovery purposes - before and after fights. So, when a man who has simultaneously held WBA, WBC and IBF titles swears by something for relief, you can rest easy knowing that the ingredient works without fail!  
5) Gabby Douglas
''I am glad that athletes across all Olympic sports will now have the opportunity to use these products and hopefully experience their benefits"- Gabby Douglas
The face behind Motive CBD, Douglas is the first African-American gymnast in Olympic history to become an Individual All-Around Champion. She too stands by the advantages of CBD for sports training and co-owns an inspiring start-up Motive CBD "created by athletes for athletes with the goal of keeping them active and pain free".
The Bottom-line
Once a controversial and much dreaded compound, CBD has been hauled into the mainstream rather quickly. Thanks to the incessant efforts of prominent sports figures who have emerged not only as influencers but also flag bearers of change.
Athletes far and wide, from backgrounds as diverse as football, to gymnastics, to golf are swearing by the therapeutic potential of CBD. After all, it is not only beneficial for their maladies but also promises to bring back the much needed balance without the intoxicating high.
Hence, their call for support of a stigmatized substance like CBD ultimately reaffirms its harmless nature in the eyes of the sceptic customers. More than anything else their success stories and experiences serve testament to the fact that: Introducing CBD in your fitness routine is hands-down the best idea ever. It is sure to take your performance to a whole different level of success and satisfaction.
On the other hand, CBD companies too benefit as their valuable offerings and unique products get heard amidst the noise of the market. This propels their organic growth and help them claim a viable share of sales in the global CBD marketplace.
---