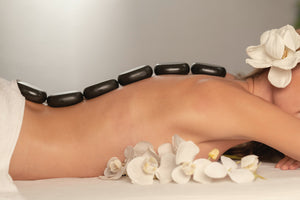 CBD Massage Oil: How Can You Get A Perfectly Relaxed Body?
A massage involves rubbing, pressing, and manipulation of muscles, skin, and tendons to soothe the nerves. There are different types of massages that regulate pressure, stimulate and reach deeper tissues to correct injuries, and accelerate healing. Coupled with the right oil or cream, the tissues can heal faster and you feel better within minutes.
CBD Oil for massage
CBD is cannabidiol from the hemp plant and by now we all know that it has numerous health benefits that make it an ideal component of a therapeutic massage. Whether you require deep tissue, athletic, or just a relaxing massage, CBD can be a great way to refresh the nerves and stimulate the body.
There is not a lot of scientific research but there is enough proof to believe that CBD Oil is non-psychoactive and reduces anxiety, inflammation, and stress. These qualities make it a great massage oil since everyone seeks these results from massages.
Proof of CBD benefits for massage
CBD-infused oils and beauty products are a popular wellness trend for years. However, people are more aware of the benefits of CBD edible products and include them in their life for regular stimulation and energy boost.
Topical use of CBD is not as common although skin is the largest organ of our body and it can absorb CBD to get the benefits of this cannabinoid within minutes of use!

Moreover, CBD-infused products are great for skin care so using CBD Oil for massage has twofold benefits of improving energy and skin quality. The benefits of CBD for massage are as follows:
Reduces tension,

Relieves pain,

Alleviates stress,

Reduces anxiety,

Improves mood,

Stimulates the senses.
Although there is little research on the efficacy of cannabidiol (CBD) for topical use, a study in 2016 showed that using CBD on the skin can help reduce inflammation and chronic pain. People with arthritis and other such conditions that cause excruciating pain can use CBD for pain relief. Many manufacturers combine CBD with essential oils, and other natural compounds to help users overcome numerous skin and health issues.
The benefits of massage
Massage relieves soreness of the muscles and gradually improves blood circulation and energy levels. A person with body fatigue can feel better by pressing, rubbing, and deep tissue healing. The blood circulation improves and results in a soothing and calm feeling. When muscle soreness reduces, the person feels energized and fresh. The primary benefits of massage include pain relief, stress relief, and a relaxed state of mind.
All these benefits are similar to the effects of CBD and therefore, CBD Oil for massage becomes a natural and healthy option for relaxation. CBD Oil is as good as any other oil but it also has some added features that make it a great pick:
Cannabinoids rush in
Our body produces cannabinoids on its own but these are not enough to achieve stasis. CBD Massage Oil provides cannabidiol in a healthy amount and regular use can help individuals become relaxed and stress-free.
Reduced friction and better blood circulation
When a person uses CBD Oil for massage, they feel less friction on their skin and this promotes blood circulation. A smooth circular or rubbing motion induces a calm and relaxed emotion, which adds to the quality of the massage.
Enhanced relaxation
When a massage therapist is using pressure to rub the skin and the CBD eliminates friction, the calming and relaxing results are further enhanced. When the skin is rubbed and there is friction, the normal outcome of massage is reduced!
What happens during a CBD massage?
While the massage therapist uses hands to press the muscles, CBD oil gets absorbed in the skin and reduces pain, nausea, inflammation, and muscle soreness. Moreover, blood circulation is also increased, which results in quicker absorption of cannabidiol. You can ask your therapist to focus on specific areas that need attention and stress relief. Athletes or even people who have desk jobs may feel over-stressed. The best solution is a relaxing massage to eliminate all worries and feel fresh. 
The therapists always ask individuals where they feel pain or soreness and then adjust the pressure by hand to ensure that the deep tissue stimulation results in relaxation and freshness. The stimulation from the hand movement and CBD improve skin texture while relaxing the nervous system as well.
Does CBD Massage make you high?
The CBD Oil for Massage available in the market is made with industrial hemp that grows in the United States of America and is the result of rigorous and exact cultivation and harvest processes. The psychoactive cannabinoid THC is negligible in CBD products as it is below the 0.3% amount recommended by the health regulatory bodies. Whether ingested or used topically CBD isolates or Full-Spectrum CBD does not cause a high feeling.
What is in CBD oil? 
CBD Oil is usually made with a base oil or essential oil that is infused with cannabidiol. The CBD is extracted from the hemp plant with the CO2 Method and this compound is then mixed with olive oil, lavender oil, or any other oil to make CBD Oil.
The extracts from the hemp plant are processed under strict regulations and the full-spectrum CBD includes a small number of other cannabinoids as well. These cannabinoids include CBN, and CBG. However, THC is not present in CBD Oil. You can choose from the various options of Full-Spectrum, Broad-Spectrum and CBD Isolate oils available in the market. The CBD content in these oils is what makes them impactful and potent.
Summary
Massage is good for individuals who have physical jobs or have high-stress levels. Using CBD Oil for your regular massage is a good way of benefitting from nature's goodness and stimulation. People feel relaxed and at ease after a CBD massage. There are numerous benefits of using CBD Oil for massage and relaxation is a leading one! You can enjoy different kinds of CBD oils in the market as they are all potent and will give you a relaxed and calm feeling.
---